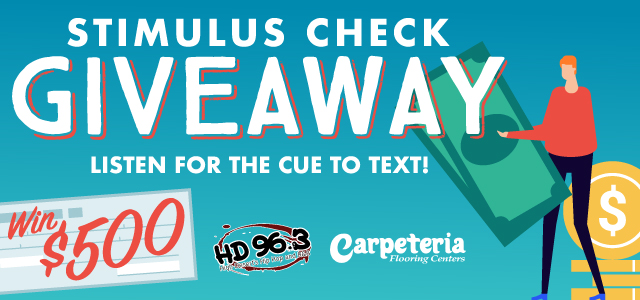 Stimulus Check
Your HD 96.3 Stimulus Package could put $500 in your bank account!  Every Thursday we're giving away $500! Text "WIN" to (760) 241-9600 when we tell you and you could be qualified to win a HD 96.3 Stimulus check for $500!!!
Your cue to text could happen at any time so be ready to text "WIN" to (760) 241-9600!
Promotional consideration provided by Lawman Promotions. Message fees and data rates may apply.
Alternate Method of Entry